Send a mail to Christian Ideas by clicking the following link: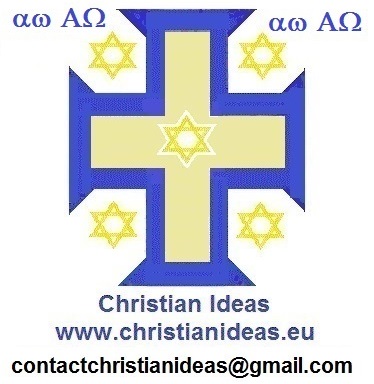 An alternative email:





I can not garantee a detailed answer to all emails. However, some email feedback should be possible.

Alternatively, if email doesn't work etc., you can contact Christian Ideas by phone (e.g., to leave a message) or by post at following address:

Christian ideas
Dikke-beuklaan 22, bus 27,
1090 Brussels (Belgium)
Phone: +3222165540

Web: http://www.christianideas.eu

VAT: BE0629.780.814.
(status: natural person, small independent, ill, complementar activity.)




Over...

... SOLIDARITY INSTITUTION CATHOLIC RUSSIA CONVERTED, made in Belgium.

Sorry, times here are difficult, thus no serious financial ressources available. You may not expect answers to your financial demands in present circumstances, here, sorry. But some ideas & some other details further below...

If God helps, maybe in future,
the Catholic Russia Converted Solidarity Institution, made in Belgium, ...

...with some Blackmail, Corruption & Discrimination...

...(but promoting
True Faith Sacramentals,
discernment,
protections against evil,
Traditional families catholic Roman Conservative non naive friendship and love ...)

...may appear?

Sorry, Evil twisted lots of things last 120 years, and presently times are not so easy here...
Apocalyptic temptation anti true faith is there...

Daily Protections against Evil + Take Cross(=some difficulties) Recommended ... also, good info over a small St Onofre statue may help a bit...

To serious demands for Solidarity you shall contact available Solidarity Institutions e.g. from rich personalities governments... e.g. via Google...


Here, I try to help, but with other means, sorry...
waiting that better days may come for expected Solidarity Institution with some Corruption Discrimination Blackmail pro True Faith pro God...


If God helps, communismes equalities to be avoided...
but trying to help, in a pro God way...


In the First years institution with corruption should be tested, in order to improve it (better pro God corruption etc)...
... if possibilities allow it... (?)...





---


Right Click + save as to download images...



Over Web site of Ideas from Catholic Russia Converted,
www.christianideas.eu:




If You Want to Defend Good,

PROTECTIONS against EVIL + Take Cross Recommended

(IMMORTALITY SUGGESTION at 1st Sign of Danger,

CONTRACT WITH GOD (ICON AUTOMATIC SALVATION THROUGH DIVINE MERCY), (home page or below), + Daily (better, Attentive):

Rosary, and / or

7 Sorrows, and / or

Crusade Prayer 33,

Crusade Prayer 140 (to speak without fears)...

+ details at christianideas.eu




Note: www.christianideas.eu began in ~2009 and keeps growing. IT REMAINS INCOMPLETE + NOT PERFECT.

Because IT IS NOT FINISHED, NO FINAL VERSION (.pdf) EXISTS. IT KEEPS GROWING/IMPROVING and there's still many changes to do (and few time, resources...). A complete review of the web site should be done, but it's already better than nothing...

If God helps, I'll try to improve and/or correct eventual detected errors, contents + design, little by little.

Please feel free to print it, copy it, behalf, eventually, songs ... (contents license above left with some extra explanations, but the general goal is absolute freedom for use of text + images, in a good intentioned True Faith pro God use...)

Good intentioned Pub pro God True Faith welcome!!!
(protections from God recommended then! Evil doesn't like it...)

Right Click + save as to download images...